HAIR TRANSPLANTATION FOR WOMEN
Dr. Mantse performs FUT/FUE hair transplantation procedures on women with high foreheads, tahinning hair temporal lobes, triangular alopecia & thinning eyebrows.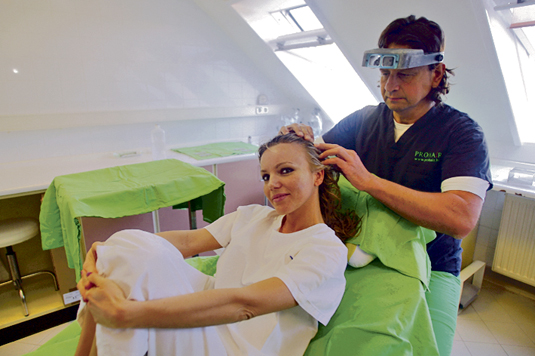 THE NEW NO LOOK HAIR TRANSPLANT TECHNIQUE FOR THINNING HAIR
For female patients who want the latest technique, which does not involve shaving any portion of the scalp & who have hair that is long enough (at least 3 cm) to conceal the donor area & the transplanted area, Dr. Mantse performs his new No Look Hair Transplant. The No Look Hair Transplant technique was developed exclusively by Dr. Mantse & is ideal for people who want to conceal the hair transplant procedure but need to return to work immediately.
Dr. Mantse has performed his new No Look Hair Transplant procedure on actresses, politicians, lawyers & TV personalities.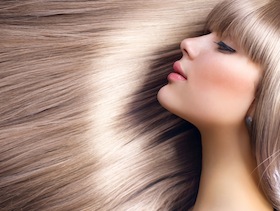 This very special & most advanced hair transplant technique is pending official approval from the International Society of Hair Restoration Surgery. To find out more about the No Look Hair Transplant procedure, simply contact BeautyHungary for a free consultation with Dr. Mantse.
Should you be interested in how many single hairs would we implant in your specific case, what method and in the result that can be expected, fill our consultation form and send us some photos.
See some before-after photos in our gallery
HAIR TRANSPLANTATION FOR THIN EYEBROWS
Dr. Mantse considers eyebrow hair transplants to be the most technically difficult procedure because the transplanted hair needs to sit flat against the skin. The design & shape of the eyebrows is very specific to each woman's needs & desires. Dr. Mantse recommends that his patients draw their ideal eyebrow shape the night before the procedure to help Dr. Mantse to perform his technique with exacting detail.