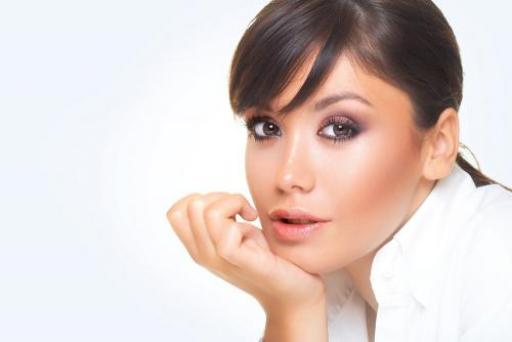 Mini/mid face lift is basically a maintenance cosmetic procedure which targets certain areas of the face. It addresses specific problems related to the neck, jowl and mid-face area rather than the forehead or brow.
Compared to a standard facelift, a mini face lift procedure (S-Lift) usually treats a smaller imperfection with smaller cuts thus the name for 'short scar facelift', requires a less amount of anaesthetic and a lower risk of complications. Surgical time for the mini face lift is reduced and so is the amount of scarring after the procedure. Many patients make an appointment for Friday and are able to return to work the following Monday or Tuesday, which is why the procedure is often referred to as a 'weekend' face lift.
The mini face lift surgery successfully reduces the first visible signs of aging and helps you maintain a youthful and fresh appearance. If you want to see a relaxed reflection in the mirror and look as young as your feel, then a mini face lift may be right for you.
Candidates for a mini/mid face lift
Mini/mid face lift is an ideal option if you want to erase the last ten or fifteen years of the natural aging process, environmental influences, stress, smoking and sun exposure that has left wrinkles and sagging on your face. People choosing this minimised lifting are typically in their 30s, 40s or 50s with toned skin that has begun to show early signs of aging. A mini/mid face lift can eliminate unpleasant crow's feet, forehead creases or fleshy neck before they become so apparent that a more intensive surgery is needed.
Those who cannot take a two-week break from their daily activities also tend to choose this type of face lift because the recovery period is relatively short and patients are often allowed to return home a few hours after the procedure. With a mini face lift you can save a significant amount of money and easily conceal the fact that you have ever had any surgery. Due to minimal, and often invisible scarring, only you and your doctor will know that you have had a face lift.
REAL PEOPLE, REAL RESULTS!
Read here what others say about BeautyHungary and our surgeon and services.
See some of our previous patient's case at our before-after Gallery.
How the procedure is carried out
Before the procedure, the cosmetic surgeon will thoroughly explore the needs of the patient to achieve the desired result. Thanks to the extensive flexibility of a mini face lift, the patient can slightly modify certain steps of the procedure taking scarring and recovery time into consideration. The patient is under local anaesthetic during the procedure or, if he or she desires, general anaesthesia can be used. The surgery can be performed by itself but patients often choose to add other facial cosmetic procedures such as liposuction. First the surgeon makes an S-shaped incision starting in the temporal area and going either along the hairline or within the hair itself. It continues downwards to the earlobe in front of or behind the ear. In order to minimise the amount of scars developing after the operation the surgeon follows skin folds so that scars will be well concealed. Therefore the exact path of incisions always depends on the individual anatomy of the patient. After making the incisions the surgeon eliminates wrinkles and reduces sagging by removing excessive facial tissue. The skin is then repositioned, the underlying tissues and muscles are tightened and the incisions are closed with small barb sutures. Being an upward advancement procedure instead of backward, a mini face lift gives you a very natural appearance without obvious signs that you have undergone any cosmetic surgery. The procedure takes just one or two hours to complete.
Mini / mid face lift procedure can be performed in two different ways:
anterior mini face lift focusing on the lower face
posterior mini face lift (or mini neck lift) which targets the neck and jowl area
Depending on the anatomy and condition of the patient:
the endoscopic procedure includes inserting a surgical instrument under the skin with a small camera on the end, which allows the area to be treated visible to the surgeon on a surgical room monitor
the non-endoscopic technique is used when the surgeon turns the skin overthereby allowing him to expose the treated area

Both approaches result in a scarless result.
As any medical surgery, mini/mid face lift involves some risks such as bleeding, swelling, infection, bruising or a negative reaction to anaesthesia. Specific temporary side effects related to a face lift include discoloration of the skin, a stiff feeling in the face or some hair loss. It is important to emphasize that these conditions are very rare and always temporary; usually they correct themselves within a few days or weeks. Due to the fact that a mini face lift needs fewer and smaller incisions, these risks are minimised and BeautyHungary ensures that you get the exact results you are hoping for.
Thinking of having face lift surgery in Budapest, Hungary?
We are happy to provide you with more information on all your options.
The recovery period
After a successful procedure you have to wear a post-facelift bandage for one night, then a chinstrap bandage for about a week and another week of night protection bandaging is needed. You may be able to go home the day of the procedure or the following day and you can return to your everyday activities in five to seven days. You may experience some swelling or bruising and your face may feel a bit strange in the first few days. By the third week, all discomforts will have disappeared and you will feel (and look) energetic, young and beautiful. Spend these days relaxing as much as you can by focusing on healing and preparing yourself for plenty of compliments waiting for you.
Results and benefits of mini face lift surgery
A mini face lift procedure successfully reduces sagging and droopiness of the face caused by natural aging process. You can obtain a youthful, energetic, rejuvenated appearance without the effort of standard face lift procedure. With reduced surgical time, less invasive methods and a shorter recovery period, you avoid long weeks of recovery, post-surgery discomfort and extended waiting time for the results.
Discreetness and flexibility are two features which make the mini face lift procedure very attractive to those who want to treat specific areas of the face or are afraid of being found out. With a mini face lift surgery, other procedures such as fat graft or implants may also be performed.
Explore this less invasive face lift, which allows you to age gracefully and love what you see in the mirror.
The effects of each procedure are very long-lasting and although the aging process never stops, you will find that skin laxity is reduced giving your face a fresh and natural-looking appearance.
Why not look as good as you feel! Fill our our form and we give you a free quote.