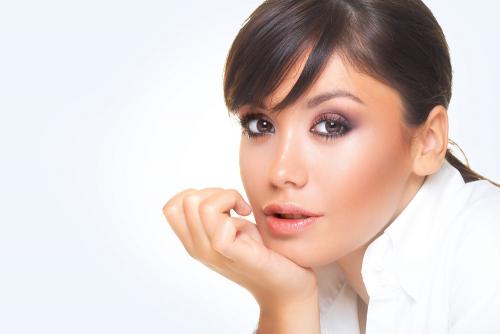 How long does face lift surgery take?
A typical face lift surgery is performed under general anesthesia and takes around 2 to 3 hours depending on any other treatments performed simultaneously. For example, it is not uncommon for a facelift to also include a brow lift, facial liposculpture, and blepharoplasty procedure, otherwise know as eyelid surgery.
Who is eligible for cosmetic face lift surgery?
While face lift surgery is not for everyone, it is an effective way of enhancing physical appearance, a proven catalyst for a healthy self-esteem and a great boost to one's self-confidence. Happiest results are achieved in patients whose skin still has a relative amount of elasticity and for those patients who are in general good health. Patients who have realistic expectations and who understand not only the benefits, but also the limitations of a face lift surgery, are more likely to be satisfied with their results.
REAL PEOPLE, REAL RESULTS!
Read here what others have to say about BeautyHungary and our surgeon and services.
See some of our previous patient's case at our before-after Gallery.
Elizabeth from Sydney, Australia

"Hi Szilvia,

I hope that you've been well. I'd like to thank you for your help in organising my operation at the clinic. It's now been two months since and everybody says that I look great and glowing. I've sent Dr Molnar some pictures taken three weeks after the operation - as he asked me to do... read more...
Consult with our board certified plastic surgeon and request a free consultation.
We will be happy to assist you with arranging your plastic surgery in Budapest by setting up your appointments, providing information about travel, convenient accommodations and payment. Please feel free to contact us with your specific needs.

Are there age limits for a surgical face lift?
Age is not so much a determining factor as are a person's individual circumstances and facial characteristics, which will be evaluated by the surgeon during the initial consultation. Face lift surgery is most common for people between the ages of 40 and 65, although people older than 65 may also benefit from face lift surgical procedures. Nowadays more and more people are turning to treatments such as filler injections for wrinkles & restoring facial volume and eyelid surgery (blepharoplasty) to take years off their looks. However, regardless of your age, it is always important to consider the surgeon's advice and recommendations before you decide to proceed with any type of surgery.
Face lift risks, benefits,
and side effects
Although face lift surgery is a common procedure and quite typically a successful one, as with any surgery, it does not come without an element of risk. Therefore, it is essential that any decision to undergo a facelift be based on professional advice and realistic expectations.
Face lift surgery might cause visible scarring, nerve damage, bruising, swelling, and pain. Please talk to your doctor about the potential risks and complications associated with face lift surgery. The benefits of the face lift surgery are many but must be weighed against the risks and potential complications.
Preparing for
face lift surgery
It is important to prepare well for any type of surgery and facelift surgery is no exception. Good preparation creates a sense of confidence, relaxation, and wellbeing, before, during and after the surgery. Pre-surgery preparation starts with your initial consultation, making sure you stop smoking, taking recommended medications, and following any instructions and advice offered by your surgeon.
It is also essential to make post surgery arrangements by organizing accommodation and transport to and from the clinic well in advance. BeautyHungary is happy to do all of this for you.
Face lift surgery for men
Hey men! Face lift surgery is not only for women. Nowadays more and more men are turning to face lift surgery to help reverse the signs of aging to reclaim the look of vitality that stress, age and the environment have stolen from them.
Learn more about face lift surgery for men.
Face lift surgery costs
In the past, the price of face lift surgery dissuaded many potential patients from considering having this procedure. With the exceptionally low cost of world-class plastic surgical procedures in Hungary, an increasing number of people are fulfilling their dream of having a face lift, which is well within their financial budget.
Cost of a full face lift
(face and neck)
The face lift surgery price includes: the initial consultation with your plastic surgeon, general anesthesia, facelift surgery procedure, 1 night accommodation at our private clinic, all prescribed medications and post-surgical accessories, if needed.