Meet our Hungarian dentists
When compared to other European countries, dentists in Hungary provide an exceptionally high standard of service at the most affordable prices. Therefore, people from around the world, particularly from the UK and Ireland, travel to Hungary to receive state of the art dental care at more affordable prices than they can find at home.
Dr.BÉLA BATORFI-Master Implantologist,Head of Clinic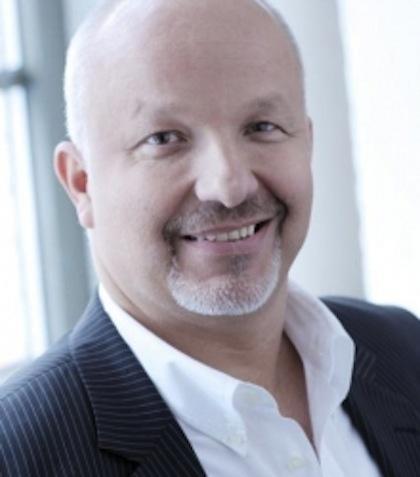 Dr. Bela Batorfi, the owner, head of Batorfi Dental Implant Clinic has combined his expertise with the knowledge of renowned dental services.
Our clinic offers exceptional dental services together with memorable time in the beautiful Capital of Hungary as well as providing opportunity for patients from different contries to save huge amount on dental treatment.
He believes it to be very important to provide patients with a safe, proven, detailed process when traveling abroad for medical care.
Dr Batorfi had lined up high quality dental treatments in his unique dental clinic, serving patients on 4 highest technology Morita dental chairs (can rarely be found in Europe yet).
Dr. Batorfi has an enviable record of professional cerificates:

He is the member of:
• AAID (American Academy of Implant Dentistry)
• EAO (European Association for Osseointegration)
• DGO (Deutsche Gesellschaft für Implantologie)
• ICOI (International Congress of Oral Implantology)
• MAFIT (Implantology Association of Hungarian Dentists)
He has completed all the mayor dental implantology courses:
• BEGO-Semados dental implant system course
• Friadent Ankylos dental implant system course
• Zimmer Dental-Tapered Screw Vent dental implant system course
• Straumann SLAcitve bone level dental implant system course
• Nobel Biocare-Branemark and Replace and Active dental implant
system course
• Swiss Geistlich-BioOss, BioGuide bone replacement course
• Sinus lift course of the University of Graz, Austria
• Dr. Batorfi has completed the course of Master of Oral Medicine in Implantology in Münster, Germany in 2006.
As a DMD, oral surgeon and master of implantologist for almost two decades in Hungary and one decade in London, he – beside working at the clinic – tirelessly focuses on spending his time attending international conferences, seeking ways to specialize in what he is already among the one of the tops in Europe: placing 1500-2000 dental implants a year and proudly having a 97-98% success rate from over his 55.000 treated patients in the last 20 years.
Oour dental team
Almost 20 years experience in dentistry
Our team of professionals take pride of their dental work! The quality of dental care you will receive is exceptional, as our professional dentists strive to give only their best. Awarded with diplomas that are recognized in all EU countries, our dentists in Budapest are in high demand around the world. The dental cosmetic procedures performed here are acknowledged around the globe for their excellence.
English speaking dentists and assistants
Hundreds of people travel to Hungary each year in order to have their teeth treated by excellent dentists our country has to offer. All our dentists speak English at advanced levels, making communication simple and easier. Your dentist will understand your needs and concerns and will give you optimum advice and treatment. Our clinics offer up to date education and information tools within the dental profession. We want you to be well informed.
Dentists use state of the art technology
Each year our team of competent experts attends dental conferences, they understand the importance of staying informed so that they may continue utilizing the most recent technology and procedures in cosmetic dentistry. BeautyHungary dentists want you to be confident that you will receive care of the highest standard. When you walk into a Hungarian dental clinic we want you to feel at home, we have transformed our clinics so that you will feel relaxed and at ease.
Not only do we have one of the most modern dental clinics in Budapest but all our dentists utilize state of the art dental equipment, including oral cameras, computer controlled dental chairs, laser and light whitening systems and innovative digital X-ray equipment available.
The most qualified dentists in Hungary
Whereas many dentists in Europe specialize in only one or two cosmetic dental procedures, dentists in Hungary specialize in all the most popular and effective, in demand cosmetic dental treatments. We offer you our expertise in the treatments that best suit your needs. And not only do you benefit by getting such professional service but you will also find that BeautyHungary dental fees are much lower than in the UK or Ireland.
You will not only save a considerable amount of money by travelling to Hungary, but you will get to experience one of the most beautiful Eastern European Countries.
If you would like your teeth to be whiter, brighter and healthier, please don't hesitate to contact us today.